Environmental Partners
We're serious about meaningful commitment to the environment, and to the communities we depend on to make us shine. We understand that what is good for them is also good for us. Before our first product was developed, we sought out organizations that would champion the causes we're most passionate about, and uphold the values of our brand. We're quite happy with the results of our search, and have partnered with the following respected organizations…
1% for the Planet
1% for the Planet is an internationally recognized 501(c)(3) nonprofit, and has become the gold standard for a global movement—driving critical philanthropic support to address the most urgent environmental issues of our time. Founded in part to certify reputable giving and help prevent greenwashing, 1% for the Planet certification is given to businesses that meet a high bar of commitment—agreeing to donate 1% of total annual sales, not just profit, to environmental causes.
As a 1% for the Planet business member, Olive+Comet is proud to contribute a percentage of its total annual sales directly to social and environmental causes. We believe that business is not only capable of redefining social and environmental outcomes—but has a moral responsibility to address them.
Learn more at onepercentfortheplanet.org
• • • • •
One Tree Planted
One Tree Planted, a U.S.-based 501(c)(3) nonprofit, is dedicated to global reforestation in four primary geographic regions: North America, Latin America, Africa and Asia/Australia. As an official reforestation partner of the United States Forest Service (USFS), One Tree Planted helps to both restore habitat and create resilient forest ecosystems from coast to coast, within our own National Parks.
Olive+Comet is honored to stand with One Tree Planted as a reforestation partner, joining their efforts to revitalize damaged forests in the United States and abroad—to protect habitat for biodiversity, renew compromised ecosystems and support local communities. Backed by One Tree Planted, Olive+Comet proudly funds the planting of a tree for every product we donate or sell.
Learn more at onetreeplanted.org
• • • • •
Ecologi
UK-based Ecologi, a certified B Corp, invests in projects that reduce greenhouse gas emissions, plants trees, protects forests internationally and supports carbon reduction projects certified at the highest levels (Gold Standard and equivalent). Olive+Comet is an Ecologi Climate Action Workforce participant, and funds these initiatives on an ongoing basis.
Minimizing our environmental footprint was top of mind­—and we desired solutions for offsetting that could be leveraged to account for special circumstances as well. We can do this through our partnership with Ecologi. Our business subscription allows Olive+Comet to stay climate positive on the whole, through a combination of carbon offset & avoidance strategies, while providing the option to offset even more if needed.
Learn more at ecologi.com
• • • • •
Our Suppliers
Our supply partners and manufacturers not only share our unique standards, but approach the business world just a little bit differently. We choose our relationships carefully, and with intent. It's no accident that our supply chains meet the highest standards for quality, ethics and environmental sustainability—with certifications and levels of transparency to match. Olive+Comet is proud to be working with the following organizations: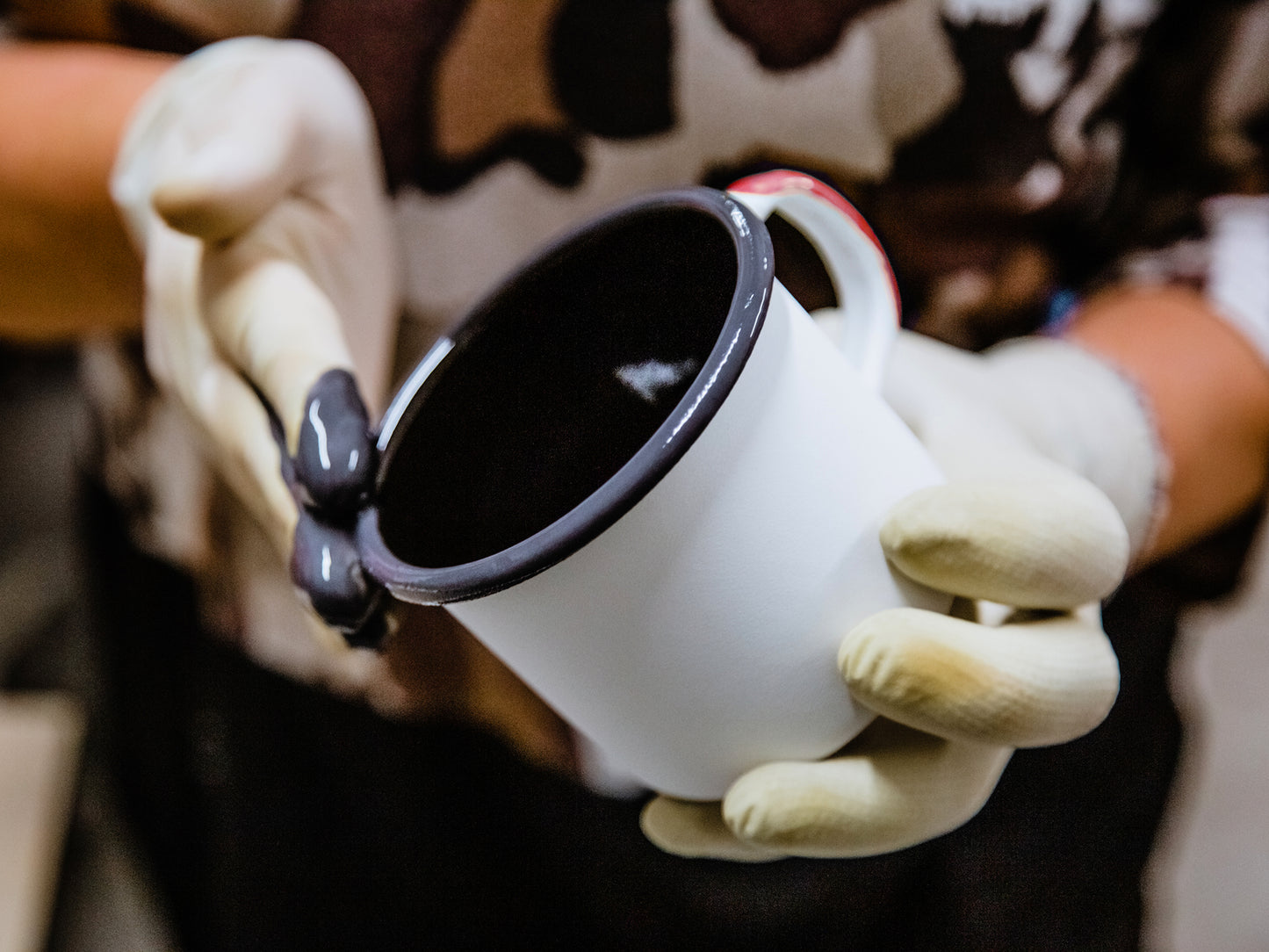 Emalco
Emalco, located in Siedlce, Poland, crafts our line of custom Kambi mugs. Following 100-year old traditions, Emalco creates enamelware of the highest quality, made by the skilled hands of people—not machines. These time-honored production methods result in products that are true works of art and exude genuine character and individuality.

Emalco sources only high-quality steel, pigments, enamel and ceramic decal components, and packs every outbound shipment with sustainable and recyclable materials.
Learn more at emalco.com
• • • • •
soulbottles
Based in Berlin, soulproducts GmbH (soulbottles) manufacturers our custom Hadley bottles. They're sustainably produced in a carbon-neutral facility and made from partly recycled materials and fairly traded components.
soulbottles is a certified B Corp, one of Germany's first. This ensures that their operations consider social and environmental issues and meet high standards for transparency, accountability and supply chain practices. soulbottles supports climate-neutral shipping and provides clean water access to those in need through a proprietary project called Wash'n'soul.
Learn more at soulbottles.de
• • • • •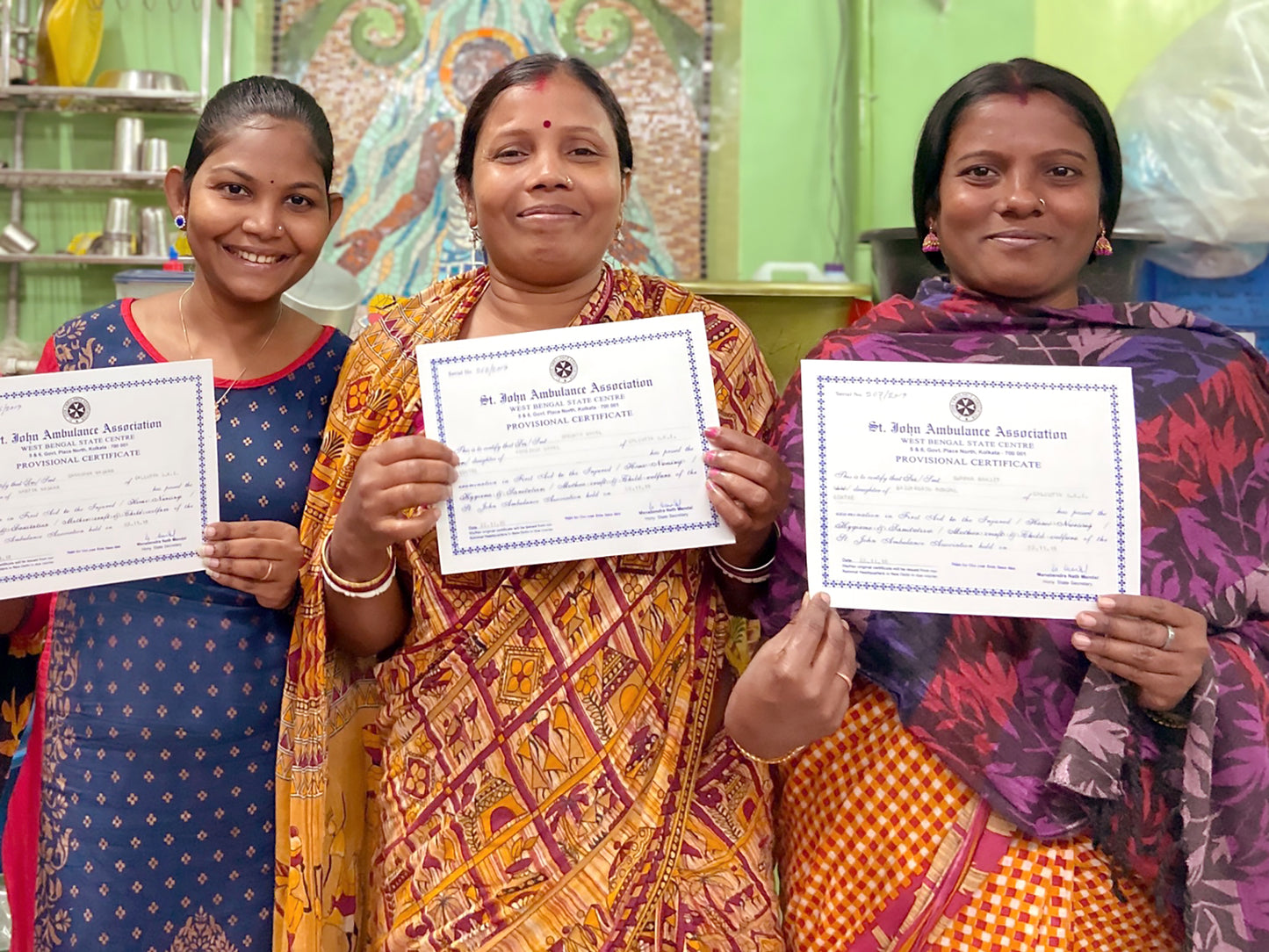 Joyya
Located in Kolkata, West Bengal, Joyya's fair trade operation supplies our custom Sonoma bags, handcrafted from Global Organic Textile Standard (GOTS) certified cotton. Perfectly in step with our own "people & planet" approach to business, Joyya is committed to the highest standards of social and environmental responsibility— and spreads hope and opportunity through the unique communities they touch.
As dedicated agents of change, the work Joyya does ensures that at-risk individuals and families prosper in the face of overwhelming odds, and has helped them earn a coveted A+ rating in the 2021 Tearfund Ethical Fashion Report.
Learn more at joyya.com
• • • • •
Well, hello there! Should we be working together?
If you like what you see and share our desire to make great things happen, perhaps a "collab" is in order. We'd love to hear from you!